The best spring birding trip in Korea
: 2021 Special Spring Island Trip in the Yellow Sea (4 Days in Socheong & Baekryeong)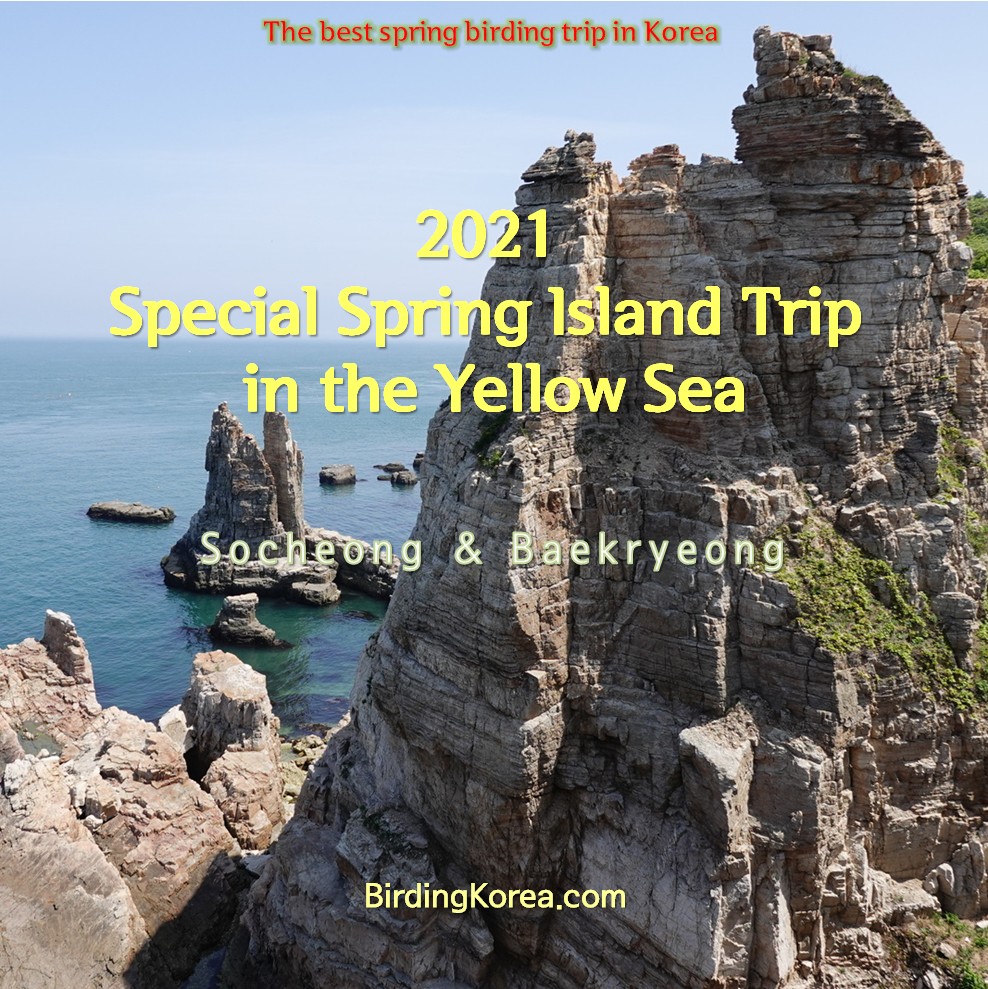 Venue: Socheong island ~ Baekryeong island

Date: April 26~29 2021

Number of attendees: 6~8 people

Participation fee: US$410 (450,000 won)

Departure point in Seoul: Samgakji station

Birdwatching level: middle
Schedule
Day

Time

Activities

1st Day

Morning

Incheon ferry terminal -> Socheong island (6:30 AM at Samgakji station)

Afternoon

Westside of Socheong island

2nd Day

Morning

Eastside of Socheong island

Afternoon

Socheong island -> Baekryeong island

Eastside of Baekryeong island

3rd Day

Morning

Westside of Baekryeong island

Afternoon

Center and Southwest side of Baekryeong island

4th Day

Morning

Southeast side of Baekryeong island

Afternoon

Baekryeong island -> Incheon ferry terminal
Target Birds
Migratory Passerines

Raptors

Shorebirds

Spoonbills/Egrets
Register! Click below! (deadline: April 20)
Included: Local guide, accommodation, transportation,

If you transfer fees within 24 hours after submitting the registration form, your application will be confirmed..

Account : Hana Bank 174-890024-90204

PayPal : birding.kr@gmail.com

Accommodation is divided into males and females, so 2-4 people share a room.

The itinerary may be canceled or changed depending on the weather and local conditions.

Travel may be canceled or postponed depending on the COVID-19 situation.

Access to and from the island is greatly affected by the weather. The weather may prevent you from entering or leaving the island on time. Please plan your trip with that in mind If additional accommodation is required, the actual cost will be added on site.

Please purchase travel insurance separately in advance.