Guided Birding Tours in Korea
Korea is a blessed country. You can see more than 500 kinds of birds.
We offer meaningful birding trips with experienced bird guides.
Birding Korea is aiming for the experience of nature, emotion of nature, and quietude of nature.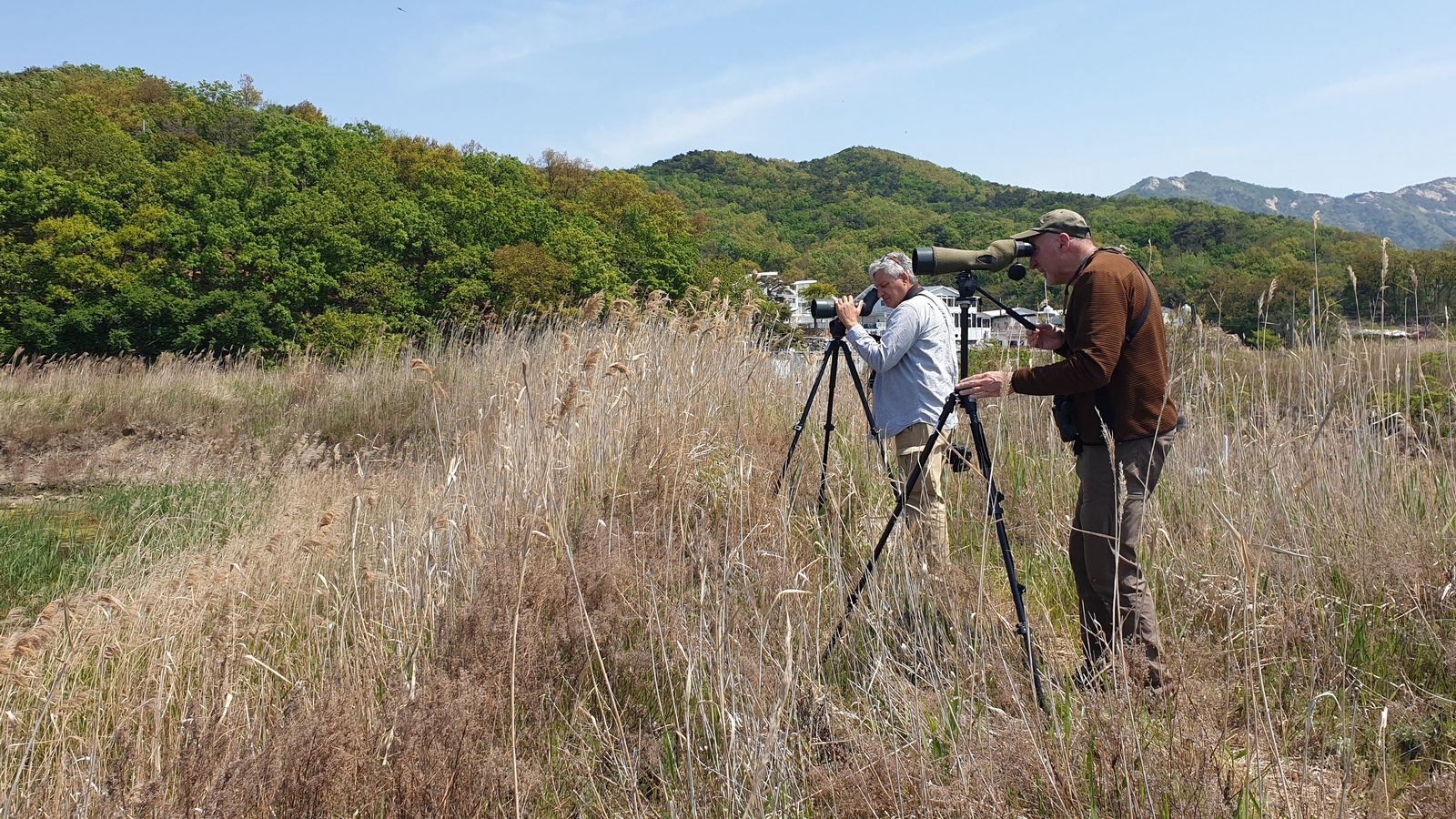 These guided birding

trips start and end in Seoul.

This trip is available on demand

An experienced leader will guide and drive his or her car.

Group size : 1~5
Included in the cost
: Accommodation(only for multi-day trip), all meals including picnic lunches, bottled water, transportation, all park entrance fees, and the services of local guides and leaders.
Not included
: International airfare, insurance, visa fees, departure tax, excess luggage charges, drinks, tips, and items of a personal nature.
Tell us where and when you would like to go.

We will check the availability of guides, accommodation, and transportation and in

form

you of

availability

and prices.

Payment is by paypal. P

aypal account : birding.kr@gmail.com

Tour deposit reserve of guides, accommodations and transportation.

The guide will contact you to arrange a time and place to meet.

The trip will be confirmed when full payment is

received

.
The recommended
places for birding
Area
(Province)

Place




What Kinds of birds




Best season




Recommended




days from Seoul




Gyeonggi




Ganghwa-do




Spoonbills, Shorebirds, Geese, Cranes


Sep~May




1




Upper Han River




Scaly-sided Merganser,
Steller's Sea Eagle, Hooper Swan


Nov~Mar




1




Han River Estuary




Spoonbills, Geese, Cranes


Sep~June




1




Remote Island in Yellow Sea




Raptors, Thrushes, Finches, Warblers




Apr~May,Oct




2~4




Hwaseong




Spoonbills, Shore birds, Geese,




Aug~May




1




Gangwon




Cheorwon




Cranes, Vulture, Sea Eagles, Raptors, Geese


Nov~Mar




1~2




East Sea Coast




Auks, Ducks, Swans, Sea Eagles, Shorebirds


Nov~Mar




2




Chungcheong




Cheonsu Bay




Oriental Stork, Cranes, Raptors, Ducks, Geese


Sep~May




1~2




Oeyeon Island




Raptors, Thrushes, Finches, Warblers




Apr~May,Oct




2




Yubu Island




Spoon-billed Sandpiper, Shorebirds


Apr~May




Sep~Oct




1~2




Gyeongsang




Upo Wetland




Swans, Ducks, Raptors, Eurasian Spoonbill




Nov~Mar




2




Nakdong River Estuary




Swans, Ducks, Raptors, Gulls




Oct~Mar




2




Jeolla




Eocheong Island




Pipits, Wabalers, Robins, Thrushes, Raptors




Apr~May,Oct




2~3




Geum River Estuary




Baikal Teal, Geese, Ducks, Shorebirds


Sep~May




1~2




Jeju




updating




Seoul




updating