Key habitats of winter birdwatching! Cheonsu Bay, Cheorwon DMZ & Han River!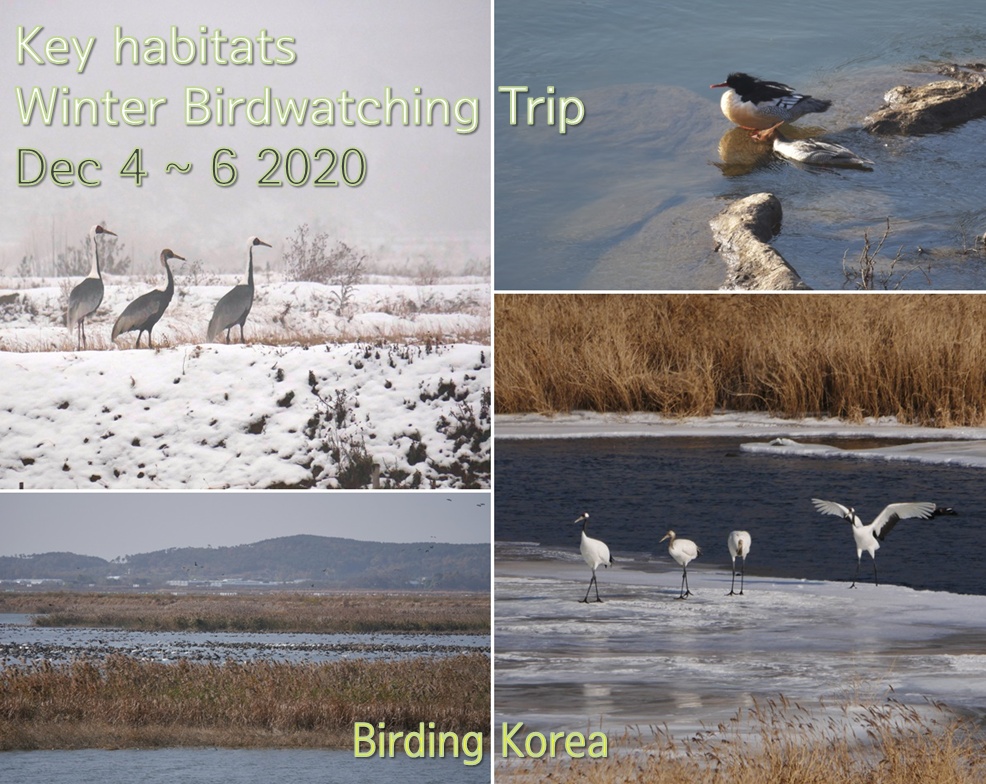 This is the very attractive attempt to enjoy Cheonsu Bay, Cheorwon and Han River in one trip. 3 sites are the best in North West in the country in winter. In particular, we prepared a schedule from Daejeon for birdwatchers in the southern region.
Venue : Cheonsu Bay ~ Han River ~ Cheorwon
Date: Dec 4 (Fri) ~ 6 (Sun)
Number of attendees: 4~8 people
Participation fee: 380,000 won~ (Refer to the detailed fee below)
Departure point in Seoul: Samgakji station
Departure point in Daejeon: Daejeon Station
Birdwatching level: Intermediate (beginners can participate)
Schedule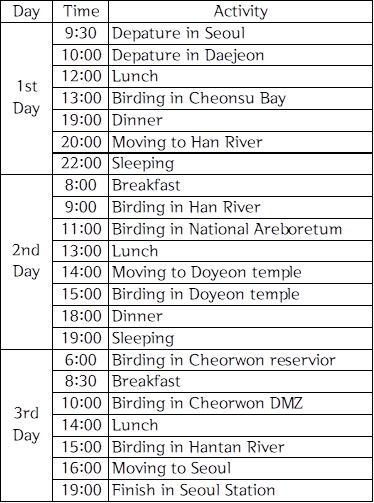 Target Birds
Cranes (Red-crowned, White napped + @)
Raptors (Stellar sea eagle, white-tailed eagle, etc.)
Geese & Ducks
Winter Passerine (Bunting, finches, etc.)
Register! Click below! (deadline November 25)
Entry fees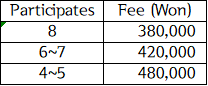 Included: Local guide, accommodation, transportation, rental of binoculars

If you transfer money within 24 hours after submitting the registration form, your application will be confirmed. Please send 380,000 won first, and send the difference in case of additional cost after final number is confirmed.

Account : Hana Bank 174-890024-90204

PayPal :

birding.kr@gmail.com

If the trip is for less than 5 people, the starting point can be combined into one place.

Accommodation is divided into males and females, so 2-4 people share a room.

The itinerary may be canceled or changed depending on the weather and local conditions.

Travel may be canceled or postponed depending on the COVID-19 situation.

If this schedule is canceled, it will be rescheduled between January and February.