We hope that the COVID-19 situation in January of next year will improve and prepare.
The tour will only be operated under Level 2 of Social Distancing.
The best birding trip in East Asia at the peak of winter!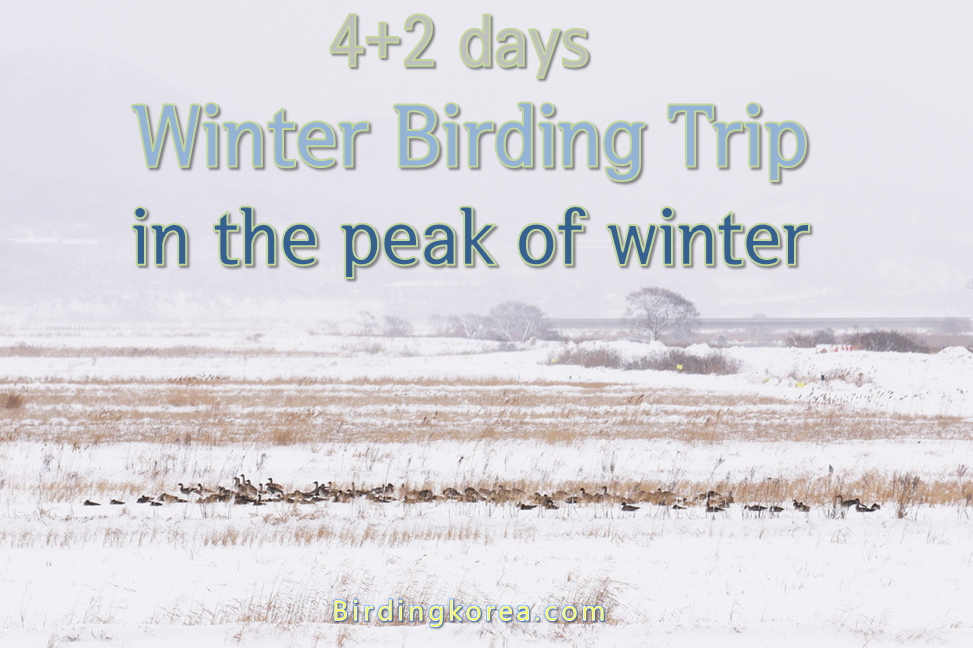 The Korean Peninsula is the best place to meet various winter birds in East Asia. We have prepared a travel itinerary with the concept of mastering almost all winter birds in one trip.
Venue:

Cheonsu Bay ~ Geum Estuary ~ Suncheon Bay ~ Junam Reservoir ~ Upo Wetland ~ Nakdong Estuary

+ East Coast (Pohang) ~ mt.Taebaek ~ East Coast (Gangneung ~ Sokcho)

Date: 2021.22(Fri)~27(Wed)

Attendees: 4~8 people

Participation fee: 480,000 won

(US$450)

~ (Refer to the detailed fee below)

Departure point: Samgakji station exit #9

Birdwatching level: Intermediate (beginners can participate)
Itinerary (basic for days 1-4, optional on days 5-6)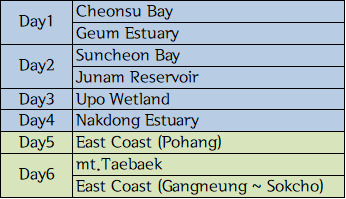 * If you only participate in the first 4 days schedule, you will finish the trip in Busan Station. If you are only participating in the second half of the day, you will be joined in Busan at 8 am on the 5th day.
Target species
Cranes (Common cranes and white napped cranes + @)

Birds of prey

Geese and Ducks

Ocean birds (Grebes, Loons, etc.)

Seagulls (mainly on the east coast)

Winter Passerine (Bunting, finches, etc.)

Wintering shorebirds
Click below for registration! (Application deadline January 10)
Participation fee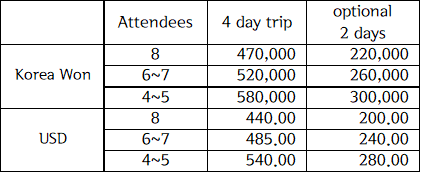 The participation fee varies according to the number of people. After submitting registration form, please transfer deposit of KRW 100,000. After confirming the final number, the final participation fee will be informed.
Bank account : Hana Bank 174-890024-90204

PayPal :

birding.kr@gmail.com
Others
Accommodation is divided into males and females, so 2-3 people share a room.

The itinerary can be canceled or changed depending on the weather and local conditions. Departure date can be adjusted by 1-5 days.

Travel will start if the level of COVID-19 social distancing is under 2.

Travel may be canceled or postponed depending on the COVID-19 situation.

If this schedule is cancelled, it will be rescheduled in February.